Bachot Muna mp3 download , Bachot Muna Songs , Bachot Muna music , African songs , African Music Chart , African Music , African Artists, Photo Gallery and Free Video Afrocharts
Cameroonian Music
Cameroonian Songs
Cameroonian Artist, Artists
Cameroon Music, Songs, Artists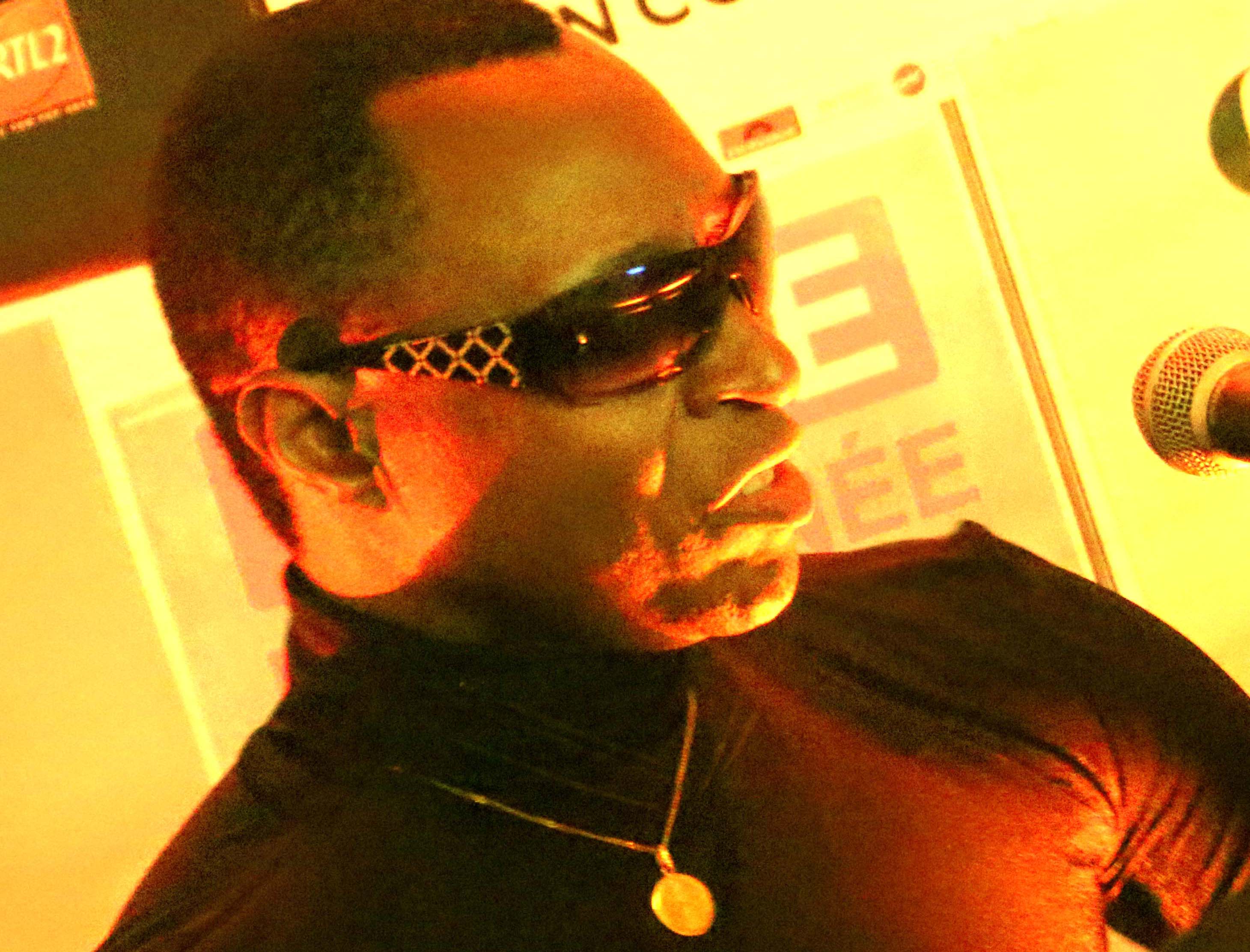 Bachot is a genius pianist, singer/interpreter, songwriter and music producer. See biography bellow please.

Bachot started singing while still at school. Few years later he decided to make his passion his life, composing at the time his
first song entitled "Essukud'am" (My studies) Bachot and some friends created a band called "Man-walk with whom he began
to play organ; having no instrument at his disposal on wich to pratice, Bachot drew the keyboard on paper and excercised the melodies he memorised. In Nigeria Bachot conducted an orchestra of 16 people with whom he took part in the "Sokoto Fishing Festival". Due to
political unrest in the country, he was forced to leave and went successively to Benin, Togo, Niger, Burkina and ended up in Abidjan. Bachot decided to add another feather to his cap and learned how to become his own sound-engineer, resulting in
the production of his fourth album "Africa Sa" (Dance Africa), thanks to the track"Loh Yonme", Bachot won the awards of "best singer" and best clip" of 1999 in Cameroon. 2003 Bachot was invited to perform as headliner for the 10 years celebration at the summer festival "l'été sous le charme" in Dreux north of Paris France Bachot is a self-taught pianist, singer-songwriter Interpreter and arranger of a great talent who based in Brussels since early
90, having in his score several Cd's produced like, Africa Sa, Ashikogo, Donne ton Dada, Back To The Roots, Afro Dance Fusion, Full Motion and "Jazz & Dreams", a solo piano album release in 2012 with wich Bachot performed in the "Montreal
Internaional Jazz Festival 2013" wish is the world must prestigeous Jazz Festival, in the concert hall "Theatre Maisonneuve" playing the first part of Maestro "Chucho Valdes" where the audience were entirely captured. Leaping out of Africa with the
spirit of the indigenous wildlife, Bachot is capturing the heart and soul of music fans on every continent. Melding a unique
combination of musical influences from many African nations, Bachot has created his on genre with the Afro Jazz fusion and
Afro Pop music scene by fusing native rhythms with funk, soul, Latin Jazz and jazz. And now, Bachot has just release his new album entitled "Back To The Roots". But what inspired Bachot to compose the album Back To The Roots?
After performing the Montreal International Jazz Festival 2013, Bachot decided to come out with a new album project. But
the most important for him was to work with other experimented and expressifs musicians around the world. First of all, Bachot wanted to find a great Brazilian percussionist, because he had in mind to record and Afro Jazz Fusion Album. Bachot went to meet his friend Andre Bontems owner of Avalon Studio Brussels and told him his ambition. Andre Bontems after
listening to Bachot said to him, I wanna show you something. He brought out a live video he recorded where was performing
a wonderful Brazilian percussionist named ZE LUIS Nascimento , Bachot was blow out by the performance of this guy, and
he said to Andre his friend, this is my man. The first piece of the puzzle was found. It is important to notice that ZE LUIS
Nascimento perform often with Michel Legrand and many French great artists. Bachot started the recording in Paris at Bopcity studio with ZE LUIS Nascimento, where he recorded the percussions and
some vocal parts of Essukud'am, Hey Ohohah with the participation of his nephew Ray Dikoumé. And after Paris Bachot flew away to Tallinn at Green Room Studio to record with the bass player Kareel Liive, the guitarist
Paul Daniel, and the great Trombonist Eduard Akulin who did a tour with Freddy Cole the brother of Nat King Cole few
years ago. And then back to Brussels where Bachot recorded lady Dunia Molina cristal voice parts . The mixing and mastering done in New York City, was handled by the 13 grammy awards winner Mike Makowsky. (Mike credits: Amy
Winehouse, Mariah Carey, Gorillaz, Usher, Maxwell, John Legend, Kenye West, Kid Cudi, Jim Jones, Kelis, Nas, etc..) This album "Back To The Roots" is a mix of African Brazilian groove and Jazz. The final result is a pleasant and groovy Afro
Jazz Fusion album. (Heavily recommended this genius to everyone...Amazing talent, said Mike Makowsky) All those who
have listening to this album "Back to the roots" of Bachot are unanimous that it's an so happy and uplifting album, full of
great spirit, émotion and happiness that capture your soul. (Anecdotally, when Mike Makowski was mixing with Bachot and the music began to sound like Bachot wanted, then Bachot smiled with pleasure, Mike looked the spirited smile and said, I feel that I am in the studio with Miles Davis, you really
resemble like him a lot)
January 2016, Bachot won "the Akademia Awards" Los Angeles for best Latin Song from his track "Samba Makossa", and in
2017 he won another award of best Afro soul with his track" A Muto" 2017-2020. Known also as a great entertainer, Bachot is touring around the world as a solo pianist
singer and interpreter in country like: Hong Kong, Shenzen, Canada and Germany where is
performing like resident artist in the world top 5 stars: Brenners Park hotel Baden Baden, Hessischer
Hof Frankfurt, Breidenbacher Hof Dusseldorf, Maritim Hotel Travemunde, Maritim Ulm....