LutionGh mp3 download , LutionGh Songs , LutionGh music , African songs , African Music Chart , African Music , African Artists, Photo Gallery and Free Video Afrocharts
Ghanian Music
Ghanian Songs
Ghanian Artist, Artists
Ghana Music, Songs, Artists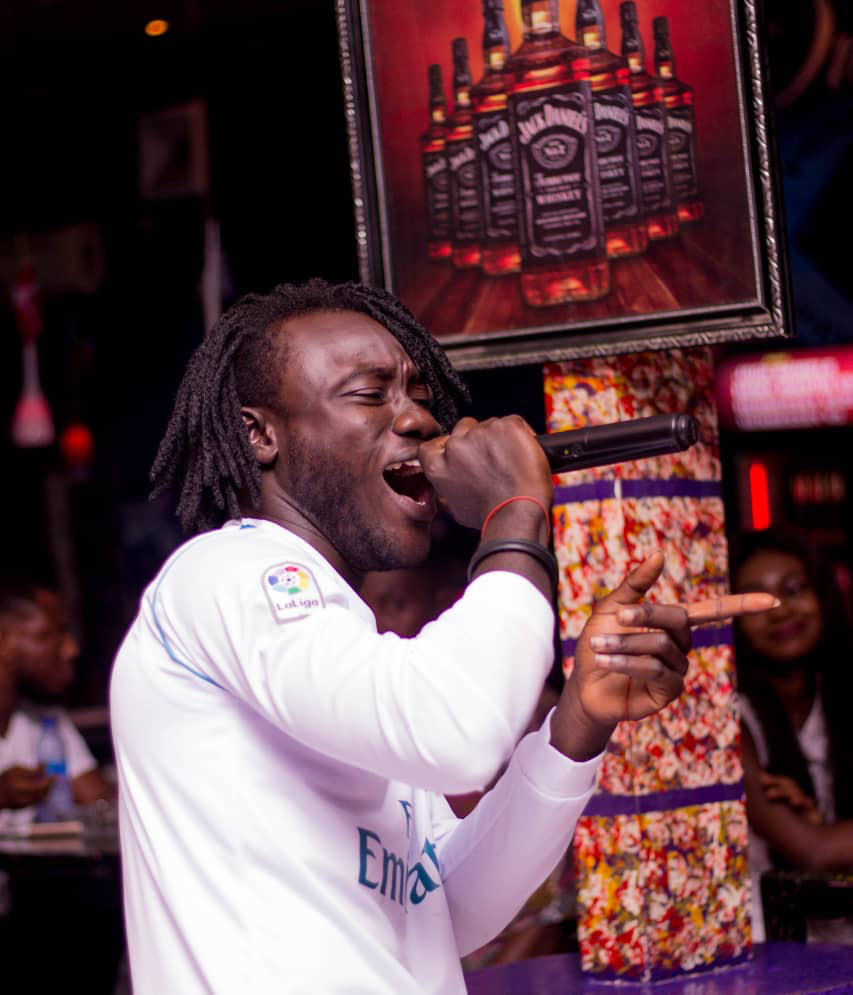 EBENEZER DANSO ASANTE, popularly known in the music fraternity as "LUTION GH". Born on the 31st of December, 1992 at Kwahu Abetifi in the Eastern Region of Ghana. Does Reggae/Danchall,Hi-Life and Afrobeat music and have been on this journey for a couple of years and still counting.

Attended Basic and Junior Secondary School at the Richard Akwei MemoriaI, which he was part of his school Choir and a leader by then in the Praises and Worship Group in church. Education was he's thing but as the phrase goes "Life Ain't Easy" that's what he experienced after  completed his Junior Secondary School.

Things were difficult that he wasn't able to proceed to Senior Secondary School(SHS) he never sat idle, he did some few trades and decided to fully venture into the music business in the year 2013, He had a group named VRM(Versatile Rappers Music). VRM was made up of him and a friend, called StreetLyef Sparrow Jailer. They did a couple of good songs, rocked shows together, in and out of Greater Accra. However, He had to quit to join the famous "LuuGang" brand in the year 2015.

He went Solo when he hooked with the LuuGang team and started recording his Singles with one marvelous and gifted sound engineer called Akthebeatz Thefuture. He produced his first mastered song, titled "Baa Easy Bani".  Did another great song with one fast rising star " Blakk Waila" and they titled that song "Chire Edo" He do have work with Freedom Cry Records signee, SparkFire Republik Eye Judah and another great talent called K`Dough . He have two videos to his credit.

On the 8th of April,2017, he hosted his own show at Lyrics Pub Shukura, dubbed LUTION And FRIENDS JAH GUIDE CONCERT, which featured Ghana's top artistes like Ishmael Nii Ardey Funny Ankrah, Luther Mac, Kamelyeon etc.

He's also been able to win slots to perform on big stages, On the 1st of July, 2016 he performed on Stonebwoy And Friends Concert, 6th August, he did Gamashie Homowo Bash with Nii Funny, 8th October, 2016 BHIM Nation For Peace Concert, 29 October, 2016 Bastero Peace Concert and on December 26th, he gave Jamestown Street Carnival And Fair a big stage show.

A few prominent hands have shown interest and readiness to help his music career and have formed a team called "SkeleMusic Adding up as His Own Music Label.

He draw inspiration from his mother. Want to make her proud in every step he take in life so he's very cautious with what he does as an artiste. He believes he will be one of the greatest musician/artiste to come out of Ghana/Africa to the world by the help of the Most High God.

His dream is to sell Ghana to the world through good music. Also,  will make positive impacts in the lives of people through Reggae Dancehall, AfroBeats And High Life music.